M
y qualifications are …
a Bachelor of Science and a Bachelor of Veterinary Science from The University of Melbourne.
My most memorable experience as a student was …
being stuck in a stable with a thoroughbred racehorse that we were trying to examine and treat. She let us know what she thought of us in no uncertain terms – her aim was amazing.
If I were an animal, I would be …
my parents' dog, Millie. She's a Miniature Schnauzer who travels around Victoria on a regular basis and has access to leftovers from eight grandkids. Millie has also trained the family to administer tummy rubs all night long while everyone watches TV.
I own …
two goldfish, Lightning (MacQueen) and Mater, and a three-legged rescue cat, Hermione.
The most misunderstood breed of dog or cat is …
the English Bull Terrier. On the outside, they look like real tough guys but they're actually quite gentle in nature.
The pet I would recommend for a young family is…
a King Charles Cavalier Spaniel. They are very docile pets and absolutely wonderful with children.
Something you don't know about me is …
I love skiing, although I don't get to go as often as I would like.
Coffee or tea …
peppermint tea – it's very refreshing.
I love my job because …
there is so much variety. As a vet, I take on the roles of GP, surgeon, anaesthetist, pharmacist, dentist, counsellor and more. There's always something new to learn.
Did you know …
that grapes, particularly sultanas, are toxic to dogs – this is important to keep in mind if your toddler drops food on the floor and your dog likes to scavenge.
A common old wives' tale is …
a dog with a dry nose is sick. This rumour stems from the days when canine distemper was rampant. Luckily, we don't really see this highly contagious and potentially fatal disease now because of widespread vaccination. However, there are still outbreaks from time to time so remember to keep your dog's vaccinations up to date.
If I wasn't a vet, I'd be …
an animal photographer. It was a closes call between this and veterinary science – in the end it was the bitterly cold climate of Antarctica that pushed me towards university.
The secret to a happy pet is …
a daily joke followed by a cuddle and tummy rub. It works every time.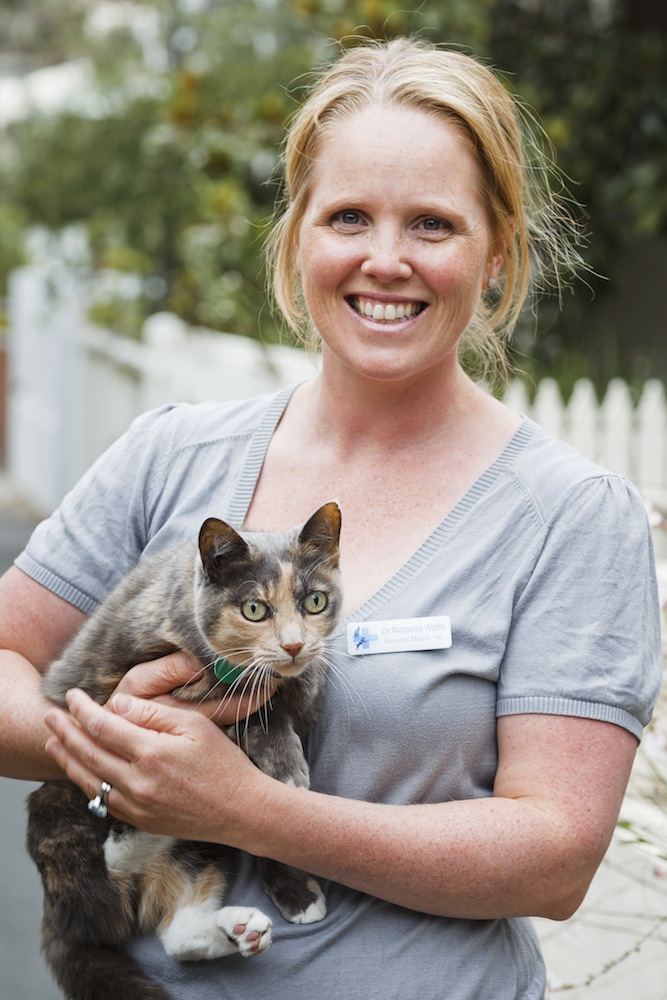 "Grapes, particularly sultanas, are toxic to dogs – this is important to keep in mind if your toddler drops food on the floor!"